Huntsman, the prestigious tailors based on the iconic Savile Row, London.
Established in 1849, Huntsman has a rich heritage and history. This needed to be encapsulated on the new website to give users a one-of-a-kind experience when shopping online.
I developed an online experience that gave users a taster of the rich history and heritage of the brand. This was aided by the new photographic style that was implemented throughout the website.
On desktop there are subtle movements and interactions that guide the user journey, we retained as much of these when the site responsively moves down to mobile.
Credits
I was Lead Digital Designer on this project whilst working at Deep. Photography All Rights Reserved © Huntsman.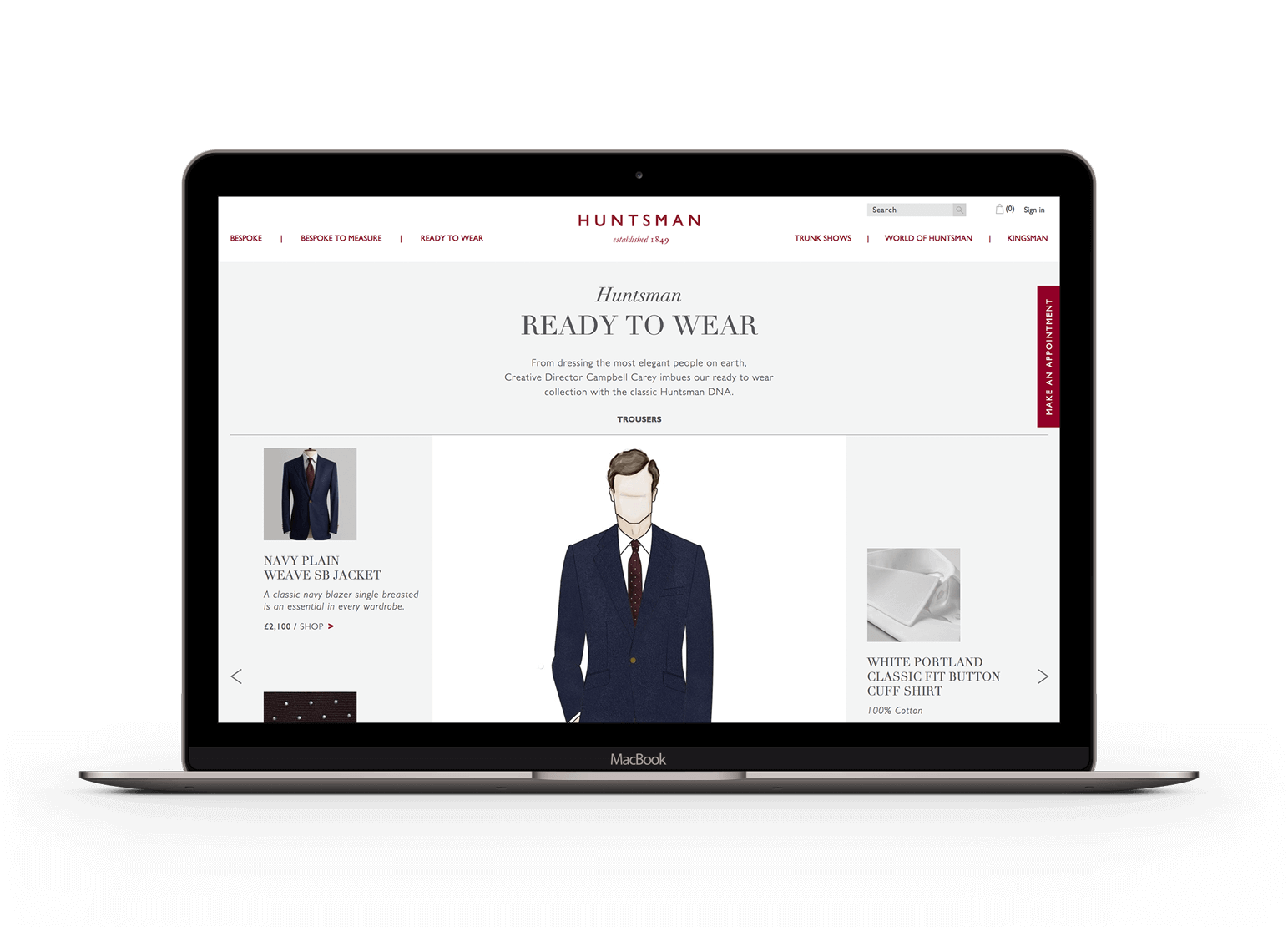 Year on year, visitors to the site has improved by 150%
The site has influenced more international and UK customers to purchase ready to wear items, as well as enquire about the made to measure or bespoke services.